How exciting is this? Amy & Isaac got married this summer! If you haven't encountered their beloved video where Isaac proposes to Amy while she rides in the back of of an SUV to the sound of Bruno Mars' "I Think I Wanna Marry You", do yourself a favor and watch it now. I still cry, especially now, after getting to know these two.
It was a glorious August day at Postlewait's, and over 200 people came to witness one of the most elaborate, beautiful and sweet ceremonies I've ever witnessed. Just look at Isaac's face as he sees Amy for the first time as she walks down the aisle, and her response with the "I love you" sign. I adored their families and friends--truly an amazing community of fun and loving folk.
Things to keep an eye out for: they designed a board showing some of the fantastic notes they've received from all over the world because of the proposal video. Amy hand-made pies that disappeared lightning-fast after dinner, and sewed all of the ribbons, napkins and table runners. The crowd is heavily populated by actors, so check out the amazing dancing and occasional hilarity. Dad's first look with Amy is so awesome I can barely stand it--his face! A choir sang during their ceremony, along with some help from the bridal party. After the wedding, they enjoyed fireside singing and whiskey, then ran off for a sparkler exit.
Congratulations to Amy & Isaac on an amazing wedding and what we all know will be a life full to the brim with love, happiness and fun!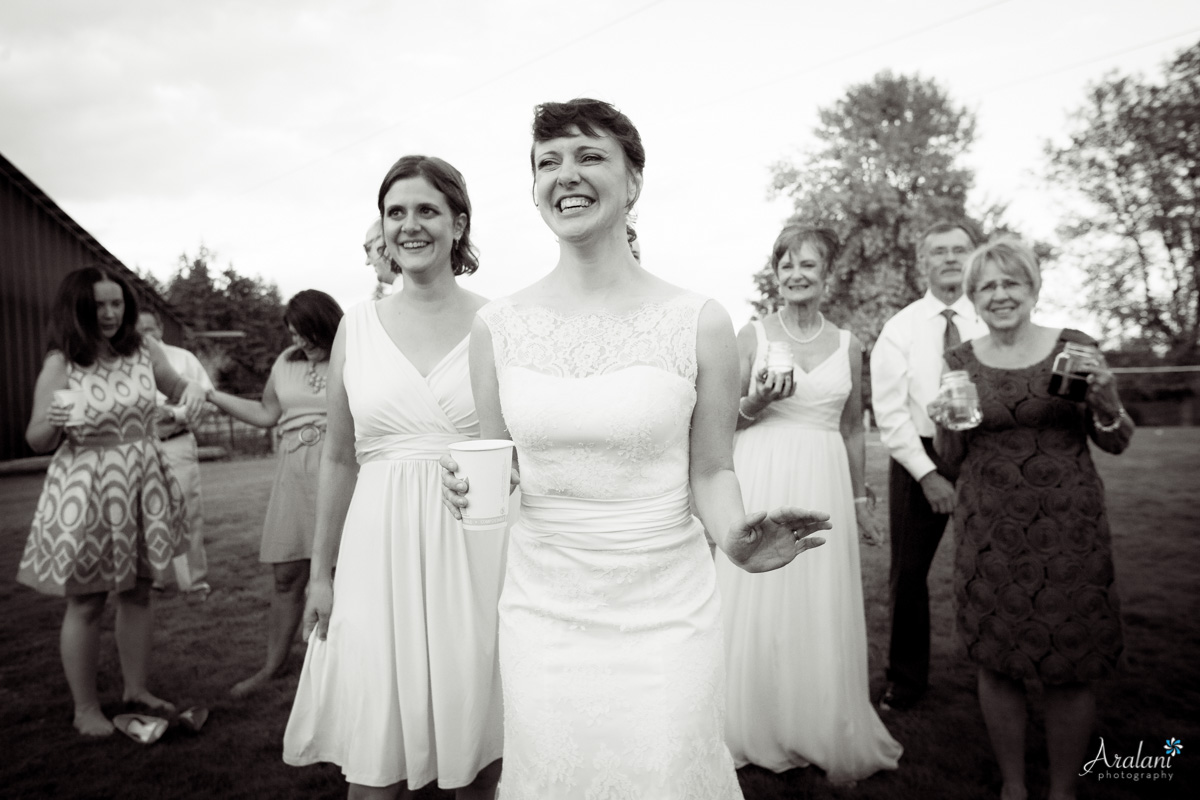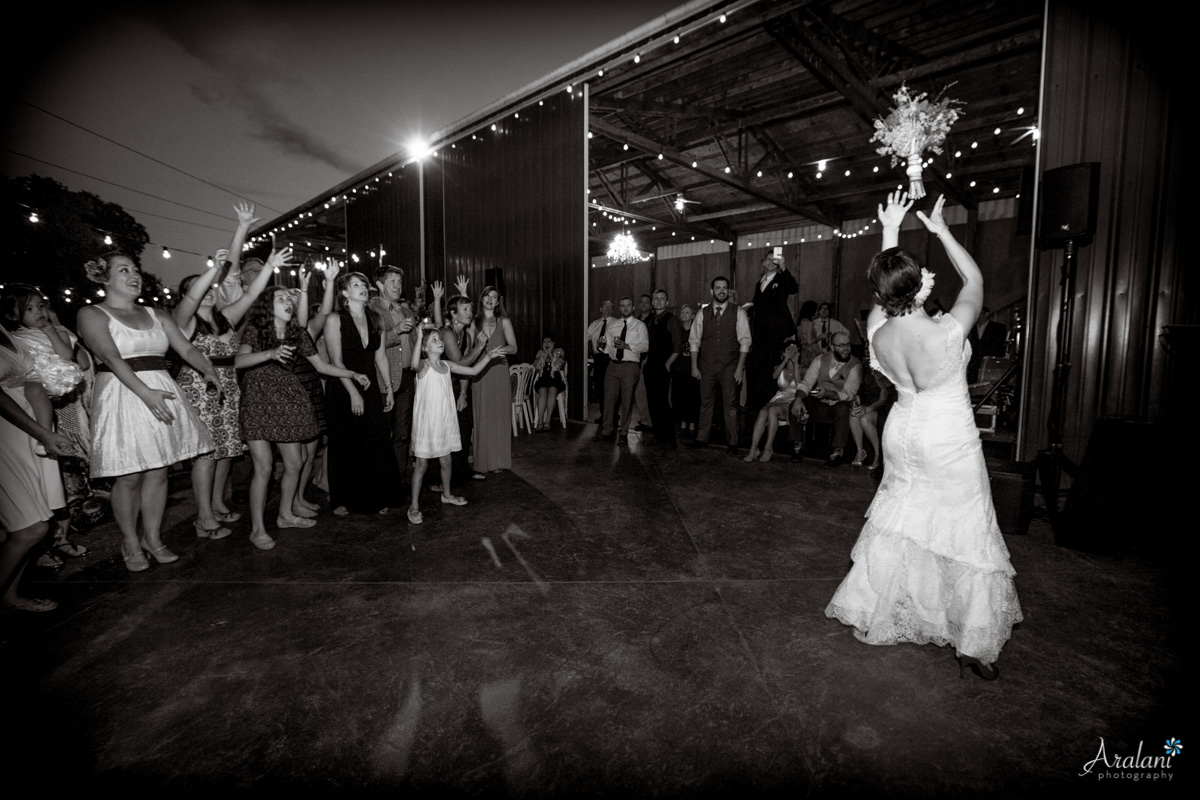 Michael, Udaya, Shaylee & me with Amy & Isaac. Hooray! Thanks to the fantastic Chris Sullivan (Sully!) for the photo.